Teens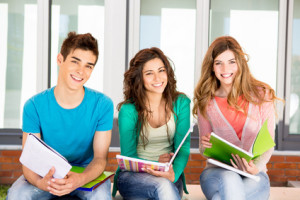 At Village Pediatrics we provide a wide variety of health services for Adolescents including:
Well-adolescent visits

School physical exams

Sport pre-participation visits

Urgent care

Primary care for youth with chronic conditions
What is Adolescence?
Adolescence is a transition period between childhood and adulthood. It is a stressful developmental period filled with major changes in physical maturity and sexuality, cognitive processes (ways of thinking and thought content), emotional feelings, and relationships with others and more.
Why its Important for Teens to have Regular Check ups?
Addressing the health care needs of this age group requires not only addressing identified health concerns, but also considering complicated interactions of developmental changes on health care needs, the effectiveness of treatment, health education, and health promotion.
As adolescents begin to take responsibility for their own health, education and promotion of preventive health care is very important. Teaching preventive health care (topics like pregnancy prevention, sexually transmitted diseases, the effects of smoking, the need for immunizations, and substance use) and providing health education regarding specific health care needs to adolescents requires special consideration and effort to ensure understanding and encourage compliance.
Schedule Well Appointment
Call 904-940-1577



Office Hours

World Golf Village: 
319 West Town Place
St. Augustine, FL 32092
904-940-1577

Hours:
Monday: 9 am to 6 pm
Tuesday: 9 am to 6 pm
Wednesday: 9 am to 5 pm
Thursday: 9 am to 5 pm
Friday: 9 am to 4 pm

Palencia: 
290 Paseo Reyes Drive
St. Augustine, FL 32095
904-217-8461

Hours:
Tuesday, Wednesday & Thursday
9 am to 5 pm