Physicians

Drs. Elvir and Osman are board certified with the American Board of Pediatrics and are Fellows with the American Academy of Pediatrics. Dr. Elvir is also board certified with the American Board of Integrative and Holistic medicine. 
On occasion Dr Carolina Ceron-Canas (board certified) from Progressive Pediatrics in Jacksonville helps us with coverage.
We are affiliated with Wolfson's Children's Hospital and Baptist South Medical Center. Because of the distance we utilize the hospitalists (pediatricians that specialize in inpatient care) at Wolfson's Children to care for your child should the need arise for a hospital admission. The neonatologists (pediatricians that specialize in newborn care) will see your newborn at Baptist south.
Village Pediatrics provides the finest pediatricians dedicated to meeting the healthcare needs of infants to teenagers, and our expert physicians offer full-service pediatric care.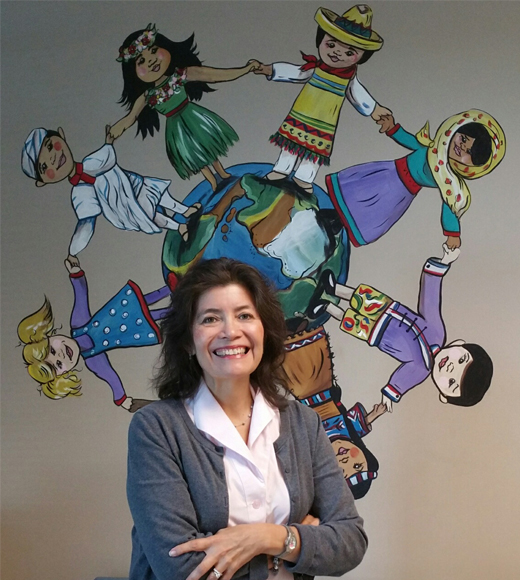 Patricia Elvir, M.D., F.A.A.P., A.B.I.H.M.
Dr. Elvir is a native New Yorker who did her pediatric residency training at Schneider Children's Hospital of Long Island Jewish Medical Center (L.I., N.Y.) where she also served one year as Chief Resident. She attended Medical school at the University of San Carlos in Guatemala City, Guatemala. She is dual board certified with the American Board of Pediatrics and the American Board of Integrative and Holistic Medicine in addition to being a Fellow of the American Board of Pediatrics.  She has over 20 years of combined clinical and academic experience with an academic appointment at the Albert Einstein College of Medicine in New York.
Dr. Elvir began practice on staff at Schneider Children's Hospital of Long Island Jewish Medical Center in the Divisions of General Pediatrics and Cystic Fibrosis. In addition to caring for patients, inpatient and out, she helped train and supervise pediatric residents in training. During the following 12 years of private practice she also developed an organization to aid families of children with autism spectrum disorders and has lectured extensively on the subject.
Dr. Elvir is an ordained minister with The Apostolic Network of Global Awakening and has a heart for medical missions to central America. She speaks fluent Spanish and is the founder and president of Amigos de Juanita, (www.amigosdejuanita.com) a Christian organization that does medical and community outreach in her parents' hometown of Valle de Angeles, Honduras. She has done missionary work in Guatemala, Nicaragua and Haiti.
She and her husband relocated to Jacksonville from New York in 2005 with their two teenaged sons. In summer 2008 she opened the doors of Village Pediatrics.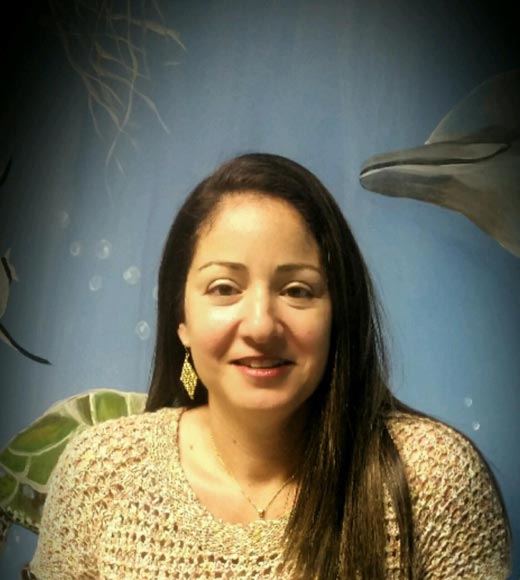 Naela Osman, M.D.
Dr Naela Osman completed her internship and residency programs at the Cleveland Clinic in Cleveland, Ohio. She attended medical school at George Washington University in Washington D.C. She obtained her undergraduate degree from Georgetown University.
Dr Osman has been practicing pediatrics since 2002. Her first job was at Akron Children's Hospital where she practiced both preventative medicine as well as urgent care medicine. She relocated to Orlando, Florida in 2006 along with her family and worked at Physicians Associates of Orlando. In 2008, she and her family moved to Jacksonville where she has been working as a locum tenant. She joined the staff of Village Pediatrics in 2011.
Dr Osman enjoys traveling and cooking. She has three children that attend local schools.
She is fluent in French and Arabic and is conversant in Farsi. Her primary pediatric interest is early childhood development and early intervention.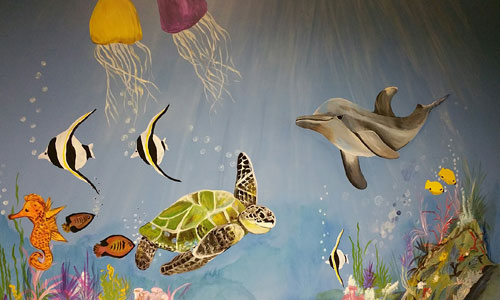 World Golf Village
319 West Town Place
St. Augustine, FL 32092
Phone: 904-940-1577
Fax: 904-940-1916
Office Hours
Monday: 9 am to 6 pm
Tuesday: 9 am to 6 pm
Wednesday: 9 am to 5 pm
Thursday: 9 am to 5 pm
Friday: 9 am to 4 pm
Palencia
St. Augustine, FL 32095
Phone: 904-217-8461
Fax: 904-814-8693
Office Hours
Tuesday, Wednesday & Thursday
9 am to 5 pm
World Golf Village Location
World Golf Village Location
Village Pediatrics
319 West Town Place
St. Augustine, FL 32092
Palencia Location
Palencia Location
Village Pediatrics
290 Paseo Reyes Drive
St. Augustine, FL 32095