Expecting Parents

Congratulations! Having a baby is one of the most exciting times in your life!
At Village Pediatrics we share your joy and would be honored to to assist you in raising a happy, healthy child.
Choosing the pediatrician that can best care for your child is an important decision. We encourage you to call us to schedule an Expecting Parent consultation at which time you will be given a tour and questions will be answered by one of our nurses.
Upon giving birth, you will be evaluated by the hospital Neonatologist or Midwife. Upon discharge please call our office for an appointment. We generally like to see you 48 hours after discharge.
When you are released from the hospital, please contact our office to schedule your baby's first visit.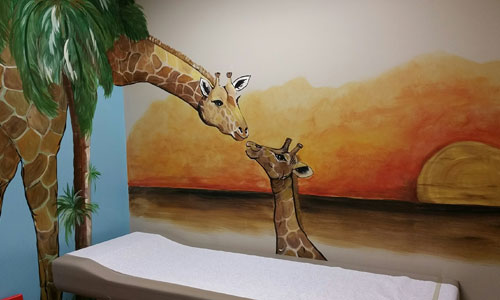 Schedule Well Appointment
Call 904-940-1577

Office Hours

World Golf Village: 
319 West Town Place
St. Augustine, FL 32092
904-940-1577

Hours:
Monday: 9 am to 6 pm
Tuesday: 9 am to 6 pm
Wednesday: 9 am to 5 pm
Thursday: 9 am to 5 pm
Friday: 9 am to 4 pm

Palencia: 
290 Paseo Reyes Drive
St. Augustine, FL 32095
904-217-8461

Hours:
Tuesday, Wednesday & Thursday
9 am to 5 pm